Panamadera is now accepting pre-orders for Playa Hermosa, a spectacular beachfront eco-community and reforestation project on the Pacific Coast of Panama.
Details Here.

Reforestation investments may achieve long-term returns exceeding the major stock indices and help diversify your financial portfolio.
Details Here.

Panama's Law 24 provides tax and residency benefits for qualified investments in reforestation projects.
Details Here.

Panama is a safe and attractive country perfect for holiday, vacation home, expat living or retirement.
Details Here.

Playa Hermosa > Visit Us

We encourage prospective owners to visit Playa Hermosa to see for yourself what an extraordinary setting this is. In order to keep our costs down and maximize the individual time we can spend with serious investors, we charge a fee of USD $200 per group of up to four people visiting Playa Hermosa. This fee covers a half-day visit to Playa Hermosa, including pickup at your hotel in David, round-trip boat transport, a guided tour of the eco-development, gourmet picnic lunch, swimming and snorkeling on the property's beaches, and a cocktail briefing with our resident tree expert. This fee is refunded upon purchase of a Playa Hermosa property.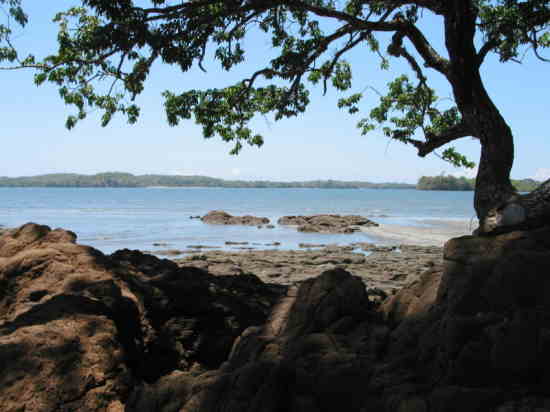 If you would like to arrange a visit, please contact us at info@panamadera.com.

This material is provided to inform potential purchasers about properties offered by Panamadera, S.A., a, Panamanian corporation. This information does not constitute an offer to sell or a solicitation of an offer to buy in any jurisdiction in which or to any person for which such offer, solicitation or sale would be unlawful. The terms and conditions described in this document should be considered introductory, and may be changed without notice at any time.