Panamadera is now accepting pre-orders for Playa Hermosa, a spectacular beachfront eco-community and reforestation project on the Pacific Coast of Panama.
Details Here.

Reforestation investments may achieve long-term returns exceeding the major stock indices and help diversify your financial portfolio.
Details Here.

Panama's Law 24 provides tax and residency benefits for qualified investments in reforestation projects.
Details Here.

Panama is a safe and attractive country perfect for holiday, vacation home, expat living or retirement.
Details Here.

Eco-Investing

How quickly is the rainforest—the most threatened ecosystem on Earth—being destroyed?
Every second of every day, a slice the size of a football
field is mowed down. That's 86,400 football fields per day.
Seven days a week.

– The Nature Conservancy (www.nature.org)

Panamadera is an Eco-Investment Company
We develop responsibly ecologically-friendly, reforestation, sustainable forestry, exclusive retreats, and eco-tourism projects that protect and manage tropical rainforests for future generations, while providing our investors with diversified investments which earn superior long-term returns.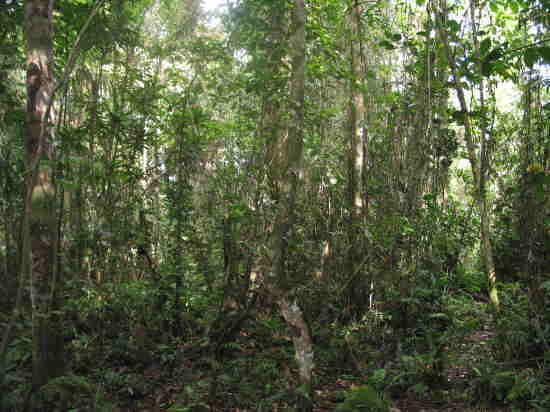 Eco-Investing is Critical to Future Conservation
Eco-investing brings environmental stewardship together with a powerful economic model that protects and renews land while also providing attractive returns to investors. We complement the work done by non-profits like the Nature Conservancy by preserving land that would otherwise have been exploited by unchecked development.

We Focus on Several Eco-Investment Opportunities
Panamadera's eco-investment opportunities include:
Reforestation of previously-cleared properties, including farms and grazing land, with mixed tropical hardwoods like mahogany, Spanish cedar, laurel, and teak.

Management of existing tropical forests according to sustainable forestry practices that prohibit clear-cutting, limit annual yields to rates that can be regenerated, and involve the local communities.

Development of low-impact, low-density residential communities integrated into reforestation and sustainable forestry projects.

Creation of eco-tourism resorts.

Reserving selective private forest reserves for recreational purposes like hiking and horseback riding in order to protect the most spectacular properties.

Panamadera Is Committed to Sustainable Certification
In order to ensure compliance with ecological standards, Panamadera will strive to certify its properties with the Forest Stewardship Council.