Panamadera is now accepting pre-orders for Playa Hermosa, a spectacular beachfront eco-community and reforestation project on the Pacific Coast of Panama.
Details Here.

Reforestation investments may achieve long-term returns exceeding the major stock indices and help diversify your financial portfolio.
Details Here.

Panama's Law 24 provides tax and residency benefits for qualified investments in reforestation projects.
Details Here.

Panama is a safe and attractive country perfect for holiday, vacation home, expat living or retirement.
Details Here.

Playa Hermosa > Description

Imagine Paradise
Over three miles of waterfront. Four distinctly-private beaches that no one but you and a few select friends know about. Spectacular home sites situated on ridges 100 feet above the water, overlooking extraordinary Pacific ocean views. An exclusive retreat from today's 24/7/365 world, yet only one hour from David, the third-largest city in Panama. The paradise we're describing is Playa Hermosa.

Playa Hermosa is being transformed from former cattle grazing land to a beautiful park-like setting through reforestation with high-value tropical native hardwood species and teak, providing owners with superior long-term return-on-investments (ROIs) while also improving the natural environment.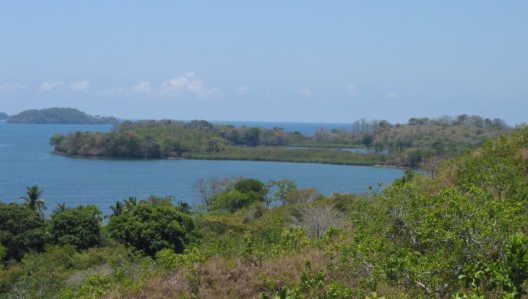 Home sites are planned for the ridges overlooking the open Pacific ocean as well as the Bay of Chuchecal, shown in the photo above. These home sites are, on average, about 100 feet above the water, ensuring fabulous views and a steady ocean breeze. All home site owners will have access to all four of Playa Hermosa beaches, as well as the rest of the waterfront. Typically each home site is within a five minute walk of one of the beaches.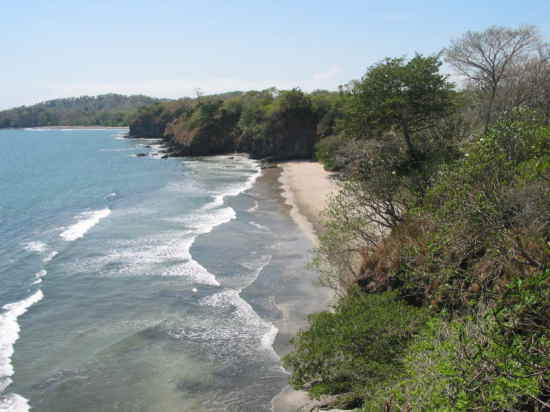 The inland portion of Panamadera will be converted to forestland through reforestation with teak as well as mixed native hardwood species. This will transform the current cattle grazing land into a green belt that supports a wide range of wildlife.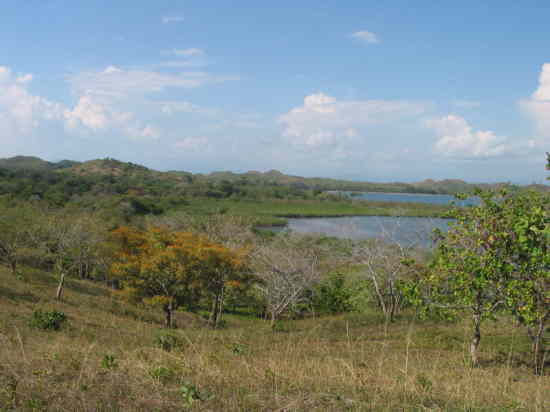 The initial pricing for Playa Hermosa reflects that most of the property does not yet have electricity, telephone, and other infrastructure in place. We believe infrastructure will be available over time, potentially increasing the value of Playa Hermosa properties substantially. Where else in can you buy tropical beachfront property — perfect for a vacation or retirement home — plus have a reforestation investment, for a fraction of what a condominium costs in an American or European city?

This material is provided to inform potential purchasers about properties offered by Panamadera, S.A., a, Panamanian corporation. This information does not constitute an offer to sell or a solicitation of an offer to buy in any jurisdiction in which or to any person for which such offer, solicitation or sale would be unlawful. The terms and conditions described in this document should be considered introductory, and may be changed without notice at any time.